Update: due to the number of countries suspended by Deutsche Post for services in our merchandise's shipping tier since April, 2020, we encourage those considering to subscribe to choose our digital subscription.

A Colourful Storm is offering a new subscription service from January 2020.

Our release schedule became increasingly prolific in 2019. During this time, we thought that by offering a subscription service, we could reward our fans with discounts on our entire catalogue and also offer them a way to receive each new release at a reduced price.

2020 looks something like this: due soon are records by Velocette and Christoph de Babalon and Mark, a live tape by Nerve, 12" singles from artists old and new and a compilation by Bayu and Moopie. Due later are records by Désaccord Majeur, Beequeen and Alastair Galbraith. A cassette-only arm will be introduced early in the year with mixtapes from Mark and Felix K, and a digital-only arm focusing on one of our favourite contemporary artists will arrive later in the year. Most excitingly, Bayu will also launch his own sub-label of A Colourful Storm in 2020.

We anticipate over 15 releases on vinyl, cassette and digital formats in the next 12 months and have introduced two tiers of subscriptions: the first is for digital releases and the second is for releases on physical formats plus merch. Digital subscribers will also receive a 25% discount on all physical items and merch while physical format subscribers will also receive all new digital releases.

All subscriptions include releases on our planned sub-labels and all subscribers will immediately receive our complete digital back catalogue plus downloads to selected releases which will otherwise only be available on physical formats (like Mark's and Felix K's forthcoming mixtapes).

Please read below for more details.
Here's what you get:
All the new music we release

streaming instantly on your mobile device via the free Bandcamp app, and also available as a high-quality download.*

Access to subscriber-exclusive messages:

These back-catalog releases:
A 25% discount on all our merchandise.
The satisfaction of knowing you're supporting us in a sustainable way.
Join:
For €35/year, you get everything above.

You're a subscriber

Thank you!

For €105/year, you get everything above, plus:

Every new A Colourful Storm vinyl and cassette release (including those on our planned sub-labels) plus merch items. Vinyl will be combined and shipped in quarterly packages. Cassettes and merch will be shipped immediately upon release. Price excludes shipping.

You're a subscriber

Thank you!
* Downloads are DRM-free and available in MP3, FLAC and
more
.
A Colourful Storm
Melbourne, Australia
Latest Release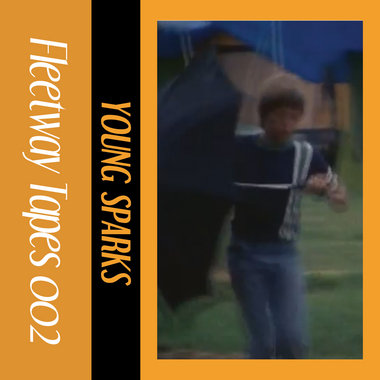 Young Sparks